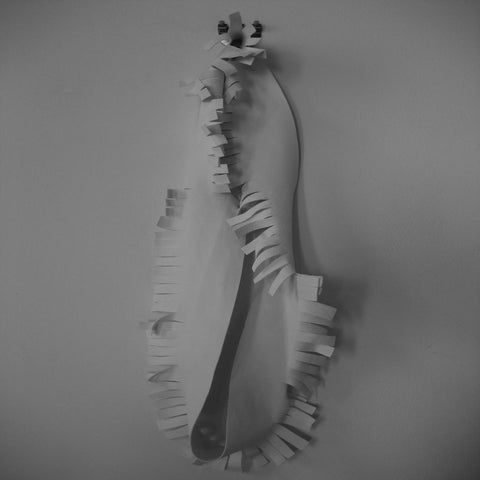 Fringe Necklace | White
The collection is a celebratory introduction to themes of birth and longevity, the customs and rituals involved and the objects surrounding it. Pieces that make up part of the new ongoing collection for Slow and Steady Wins the Race are housed in a custom pinata made by special request for an extra special surprise. A special edition of the popular Nº6 Color Kit, a silver mylar knit top, necklaces inspired by confetti, a party dress inspired by a pinata.
Hand-cut White leather.
Made in New York.