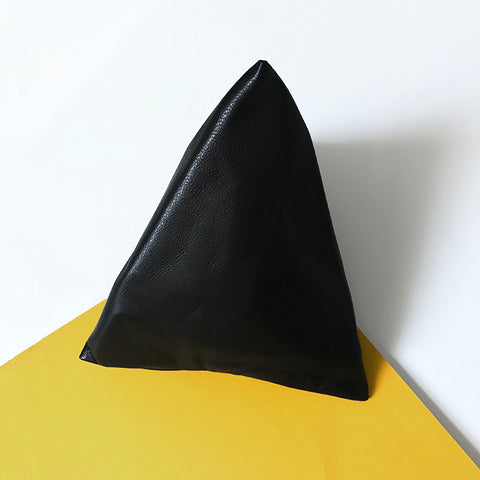 Pyramid Coin Purse in Black Lambskin
B-sides and one-offs from the Slow and Steady Wins the Race archive.
The Young Bag Collection is an investigation of scale and a reinvention of the vanity bag.
5.5" W x 5.5" L x 6" H
5" Zipper Opening 
100% Leather
Made in New York.
ONLY 1 AVAILABLE
Final Sale.