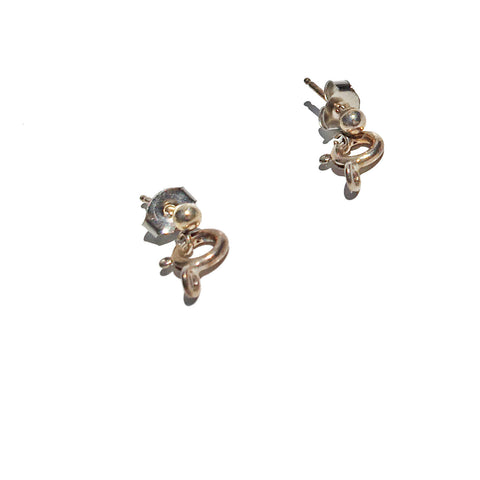 Single Sport Ring Earrings
Jewelry builds design out of function. Traditional jewelry components and findings are reconfigured as focal points in each piece. Executed in sterling silver, The jump ring necklace, the clip on post earrings, the link bracelet are subtle in their witty attributes. A secondary offering of pearls: necklace linked into earrings, a cluster of freshwater pearls piled on as a broach and a strand wrapped around to form a ring are all modern but twisted interpretations of the traditional idea of what a pearl necklace should look like.
100% Sterling Silver.
Made in New York
ONLY 1 AVAILABLE