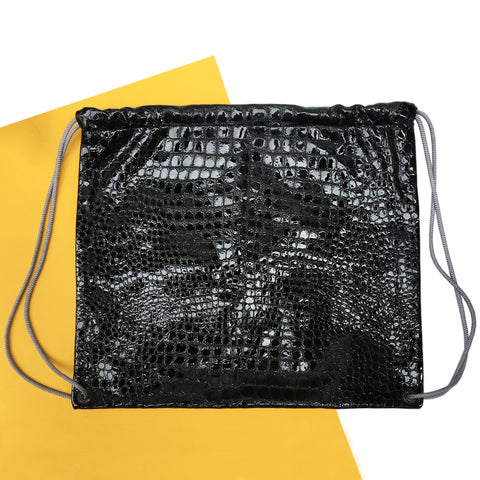 Drawstring Backpack in Black Embossed Croc with Grey Straps
Standard Bag is a simple statement on turning the ordinary upside-down and subverting it into something more extraordinary by combining two extremes. Generic grocery and market bags are executed in fine leathers for live object oxymorons. 
Optional Drawstring Backpack style
14 in L. x 15 in H.
100% Cow Leather with Embossed Crocodile texture
Made in New York.
ONLY 1 AVAILABLE
FINAL SALE