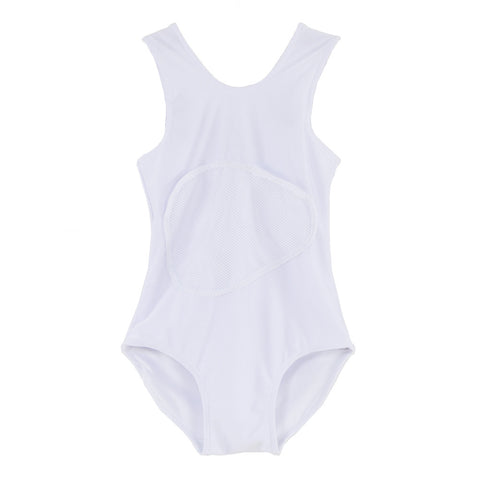 Bathing Suit | White
Our first kids' collection. The prints are inspired by the classic "guess this picture" games found in kids activity books and our line drawings of classic Slow and Steady Wins the Race items.
A clever swimsuit in White with a mesh pocket to carry home beachside treasures.
Front pouch.
Back cut-out.
Size 6: Length 19 1/2" Chest 21"
Length 20.5" Chest 23"
Spandex & Polyester Mesh
Made in the USA.
Limited run.