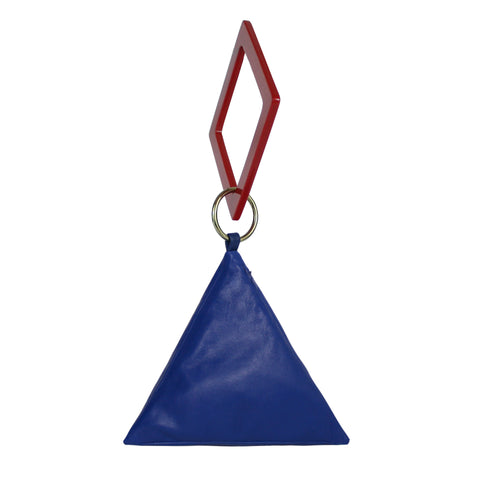 Pyramid Bag with Geometric Handle
The Young Bag Collection is an investigation of scale and a reinvention of the vanity bag.
Timeless pyramid wristlet bag with clean modern lines and an elemental shape to carry small essentials.
Features red lucite square handle and concealed zipper opening
8" W x 8" H x 8" L
6" Zipper Opening
100% Leather 
Made in New York.