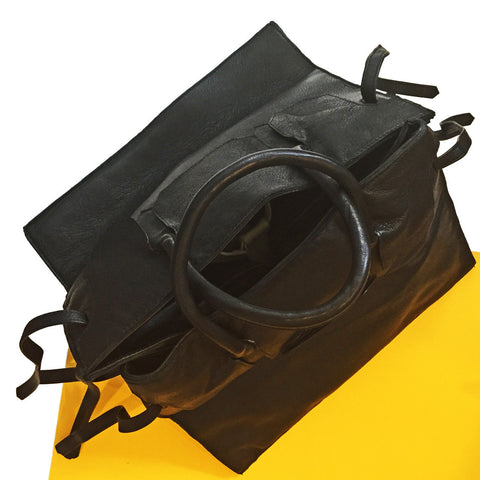 Four Sided Rectangular Bag in Black
Luxe is Slow and Steady Wins the Race's introductory dialogue on luxury goods and design. 
A classic luxury bag amplified four times. Luxury at every angle.
Dimensions: W(32cm/12.5") x H(37cm/14.5"), bottom panel W(37cm/14.5") x H(37cm/14.5"). 
100% Pebble Cow Grain Leather. Fully lined with 4 interior double pockets.
Made in the USA.
Minor defects present. 
ONLY 1 AVAILABLE
FINAL SALE.
$500.00 USD
$1,100.00 USD