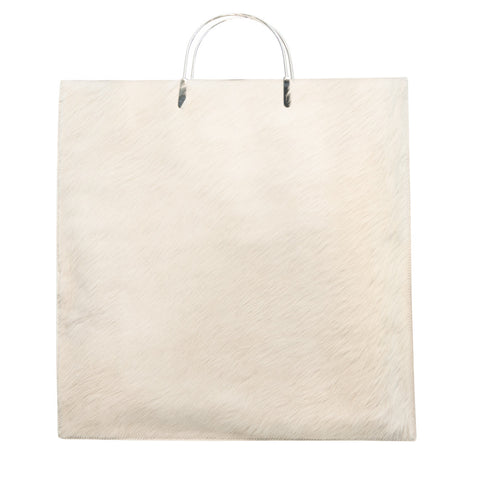 Metal Clip Handle Bag in White Pony
'Standard Bag' is a simple statement on turning the ordinary upside-down and subverting it into something more extraordinary by combining two extremes.
Generic grocery and market bags are executed in fine leather for live object oxymorons.
Features metal clip handles and side gusset, reminiscent of pharmacy bags.
18 in L. x 5 in W. x 15.5 in H. x 3.25 in handle drop 
100% hair on calf leather 
Made in New York.